iklestar™ Upgraded GRBL Control Board
Regular price
Sale price
$31.29 USD
Unit price
per
This control board is compatible with IKLESTAR™ CNC 3018-PRO, 3018-PRO MAX, 1610, 2418.
GRBL Control Board:
1. Connection: USB (USB-CH340)
2. Software: GRBL controller, UniversalGcodeSender
3. Input Voltage: 12-36V
4. Master chip: Atmel 328P (Arduino nano)
5. Stepper motor driver: A4988
6. Spindle drive chip: MOSFET (recommendation 12~36V, current: within 10A )
7. Spindle PWM speed: Support
8. Support stepper motor: 12V, the maximum current of 2A or less is recommended within 1.5A and additional heat. (Any stepper motor 42, 57)
9. Power Interface: 5.5-2.5mm DC interface
Offline Controller :
1. Manual control: The position of the XYZ-axis can be adjusted manually as the starting point of engraving.
2. Two-way access to files: After putting the file into the SD card, the engraved file can be directly identified.
3. Easy to use: All you have to do is to connect the offline module to the GRBL controller board, and then you can use the module to control the CNC router.
Tips: Click to join Iklestar CNC Machine User Facebook Group
Share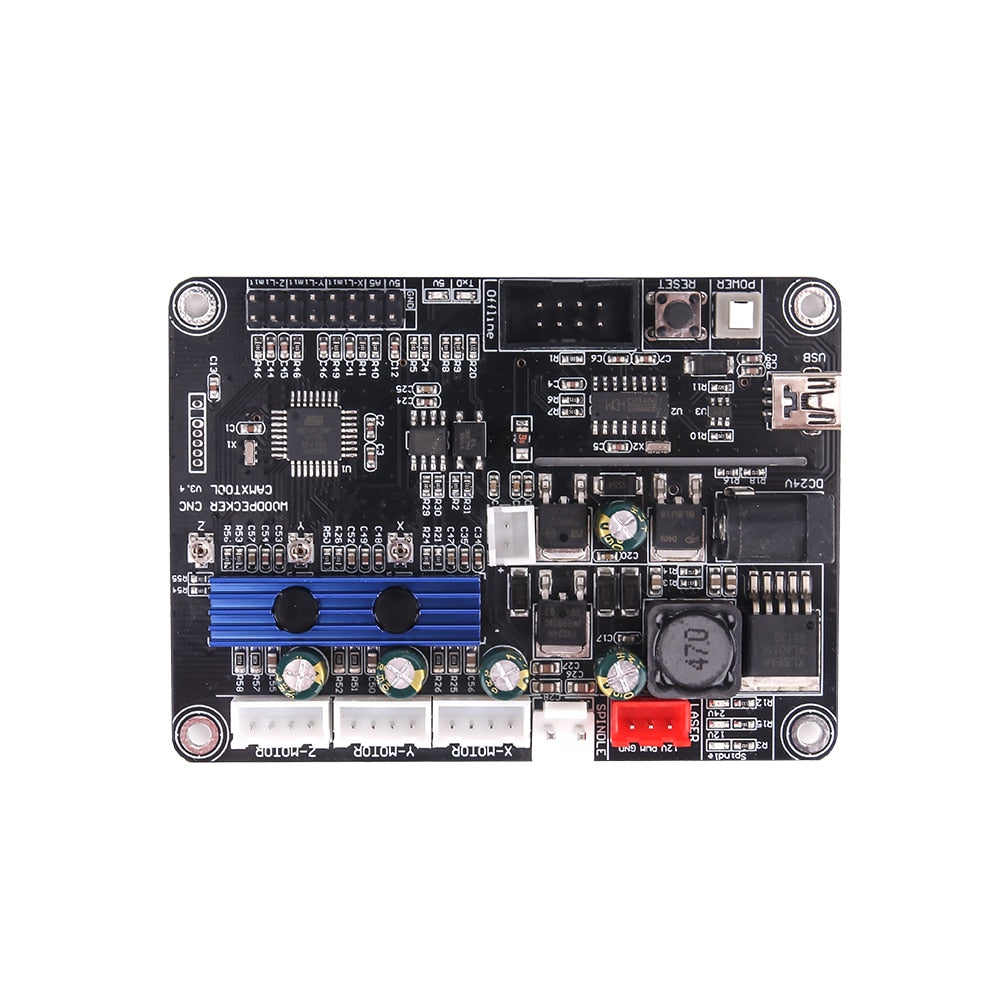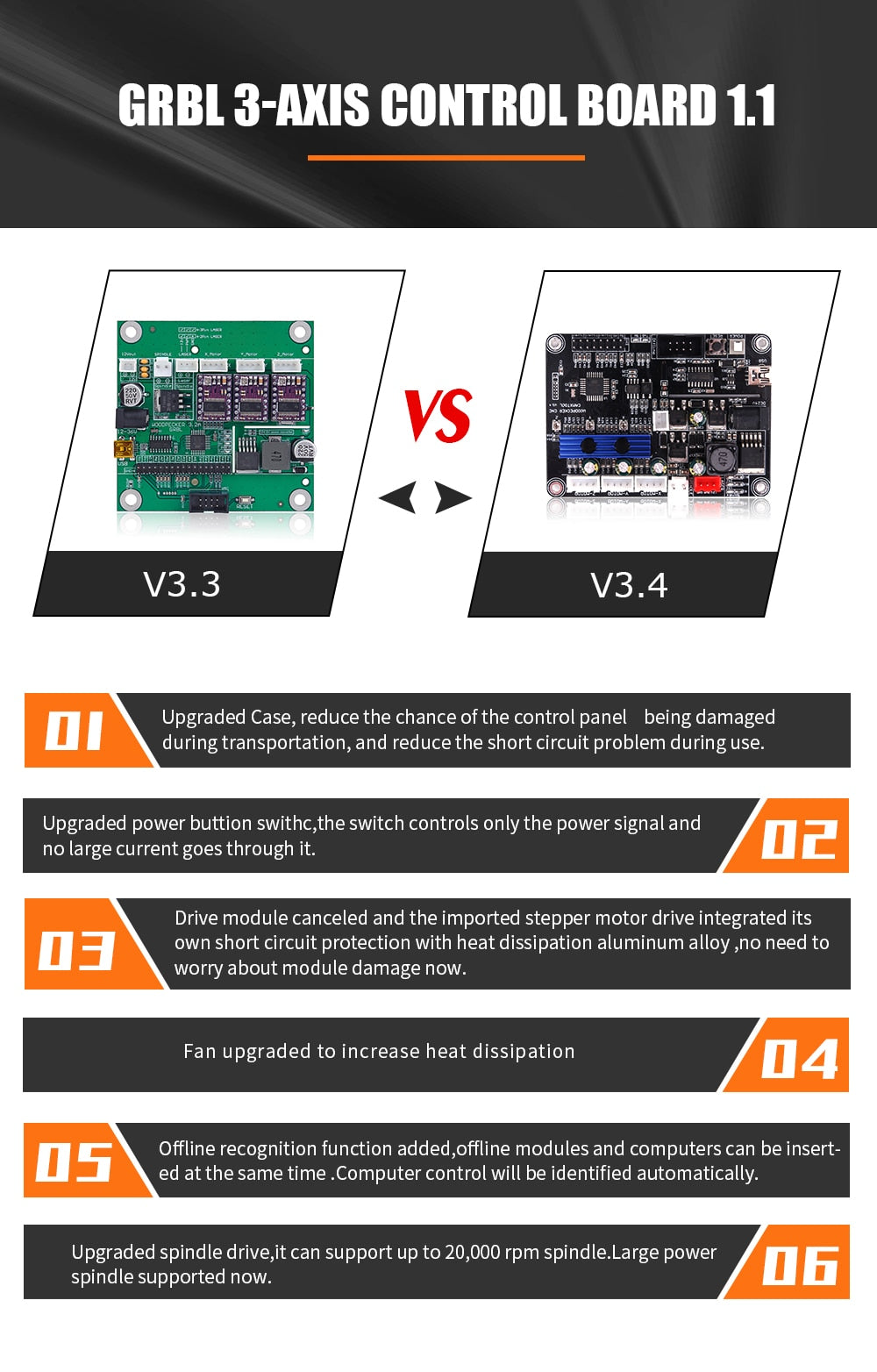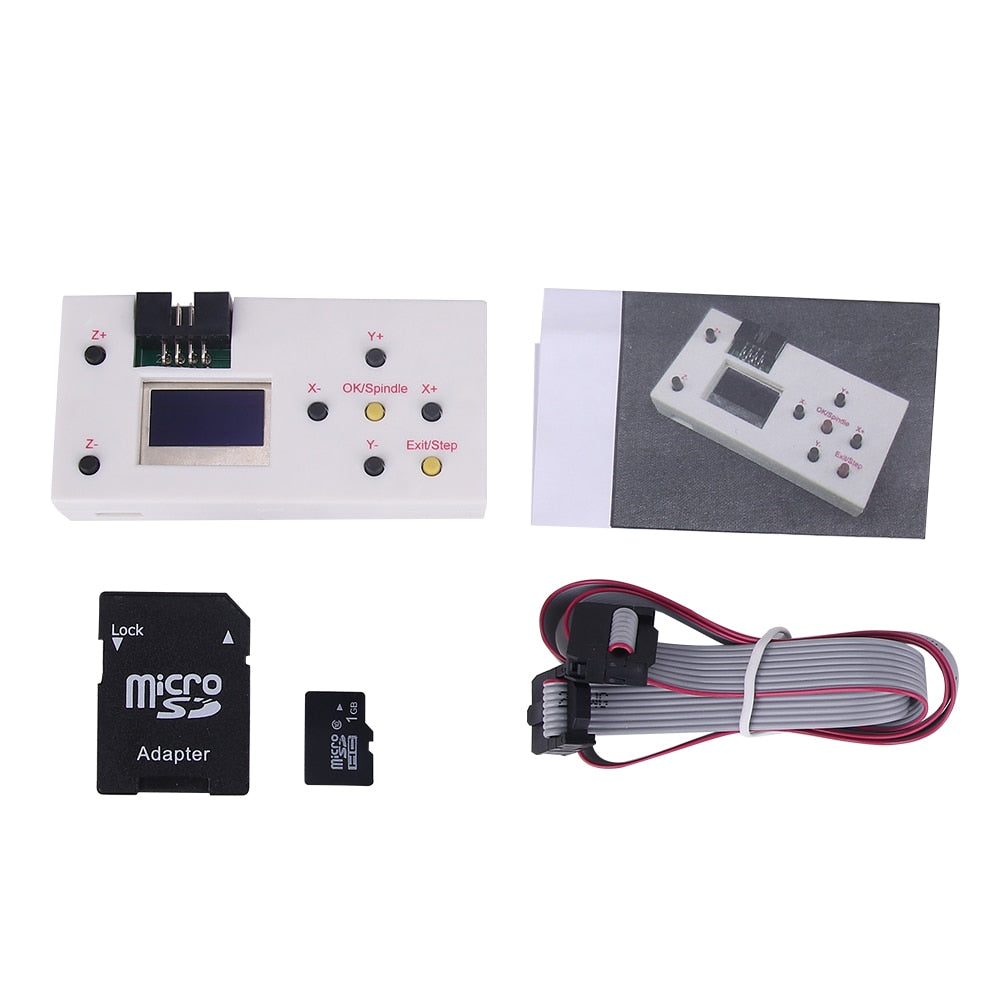 Found in 2011, Iklestar, as a leading and global company in manufacturing and exporting business, has been focused on cross-border export e-commerce, specialized in 3D printers, laser engravers and CNC carvers ,etc. We are always committed to ensuring that you can find the right tools to turn your ideas into reality.
OUR STORY
HIGH-QUALITY
We are dedicated to providing our customers with high-quality machines and tools at reasonale prices.
TECHNICAL SUPPORT
We want our customers to get the most out of everything they buy from us and so we offer technical support if they are experiencing any difficulties.
What Our Customers Say About Us
Great company to work with. Their customer service is awesome. Price is very good, the machine is very good too. Been running mine for a year with no issues. I definitely love this machine!
Matthew Shelton
I am very proud of my two engraving machines. They are easy to assemble and work great. This is just a big thank you to a great company with great products and even better customer service.
Ron Kahler
So far so good. I am very happy with the purchase. Easy assembly. Thanks for some incredibly fast customer service even in these challenging times. Please pass on thanks to the customer service team.
Martin Jone