iklestar™ CNC Router 3018-PRO DIY Kit
Regular price
$299.00 USD
Regular price
Sale price
$299.00 USD
Unit price
per
Looking for a high-quality CNC router? 3018-PRO is an upgraded version of 3018. All components do not need to be positioned, which greatly reduces the difficulty of assembly and improves the working accuracy. The base height is raised to 4cm for better stability. 
UL Approved and out-of-the-box support for the drop in 20,000rpm Spindle, no need to modify G-code to ramp up to full speed.
The iklestar™ 3018-PRO uses GRBL, high-performance open-source software for controlling movement. Its dependability and simplicity make GRBL an industry standard, so there's no lack of support and resources available when you get stuck.
Capable of cutting all types of plastics, soft aluminum, woods, acrylics, PVCs, and PCBs, the Iklestar™ 3018-PRO can be used on a wide range of projects and materials.
Tips: Click to join iklestar CNC Machine User Facebook Group
Specification:
Effective Engraving Area: 300 * 180 * 45 mm(11.8 * 7.1 * 1.8")
Frame Size: 400 * 330 * 240 mm(15.7 * 13.0 * 9.4")
Frame Material: Aluminum+PF
Power Supply: 24V/5A
Spindle: 775 motor, 24V, 8000 RPM
XYZ Stepper Motor: 12V, 1.33A
Supported OS: Windows XP, Windows 7, Windows 8, Windows 10
Software: Grbl control (Candle)
What's in the package:
1x CNC router 3018-PRO DIY Kit

1x Offline Controller

1x U Disk

2x ER Wrenches

4x Plate Clamps

10x CNC Router Bits (Cutting Angle: 20 Degree; Shank Diameter: 3.175mm; Tip Diameter: 0.1mm)
Share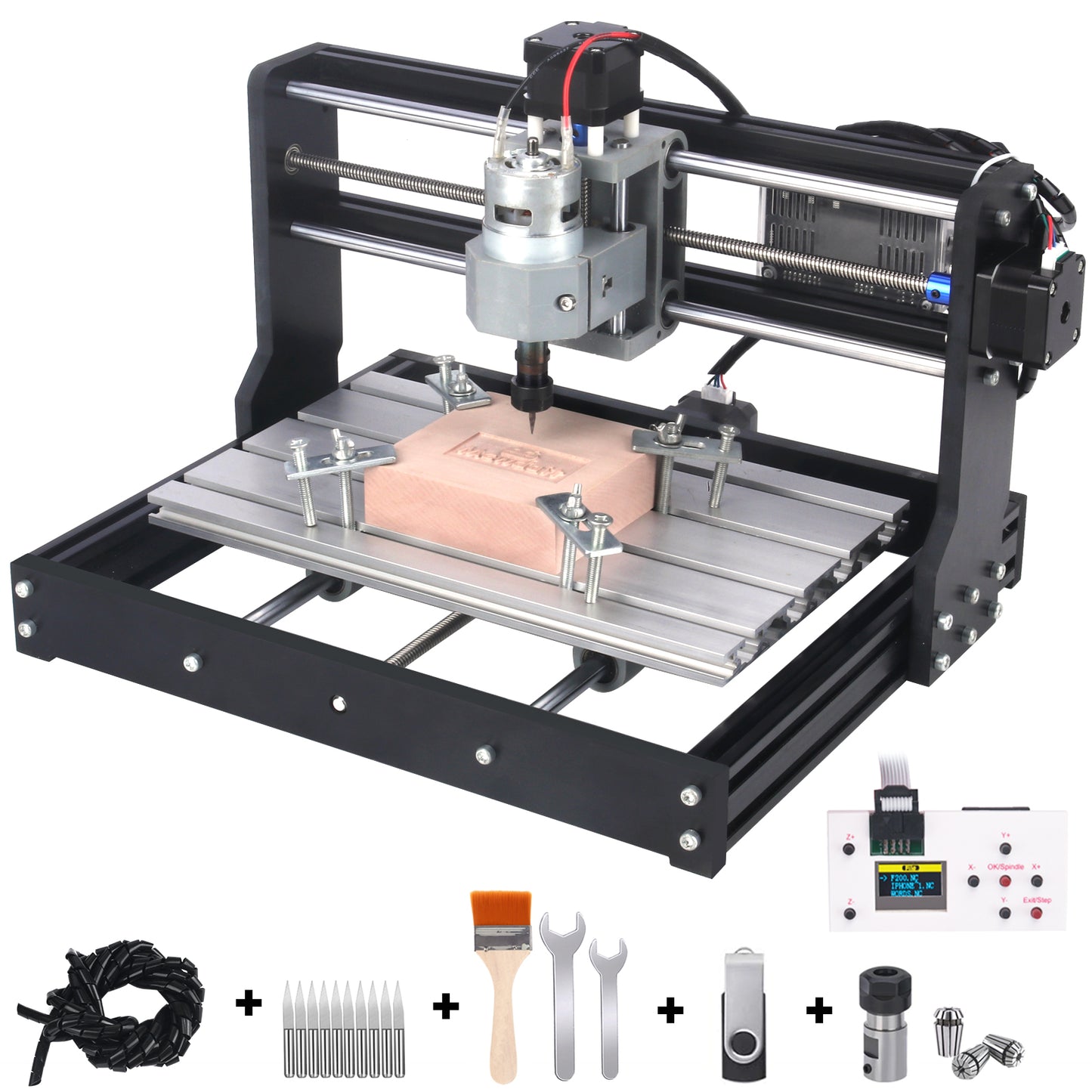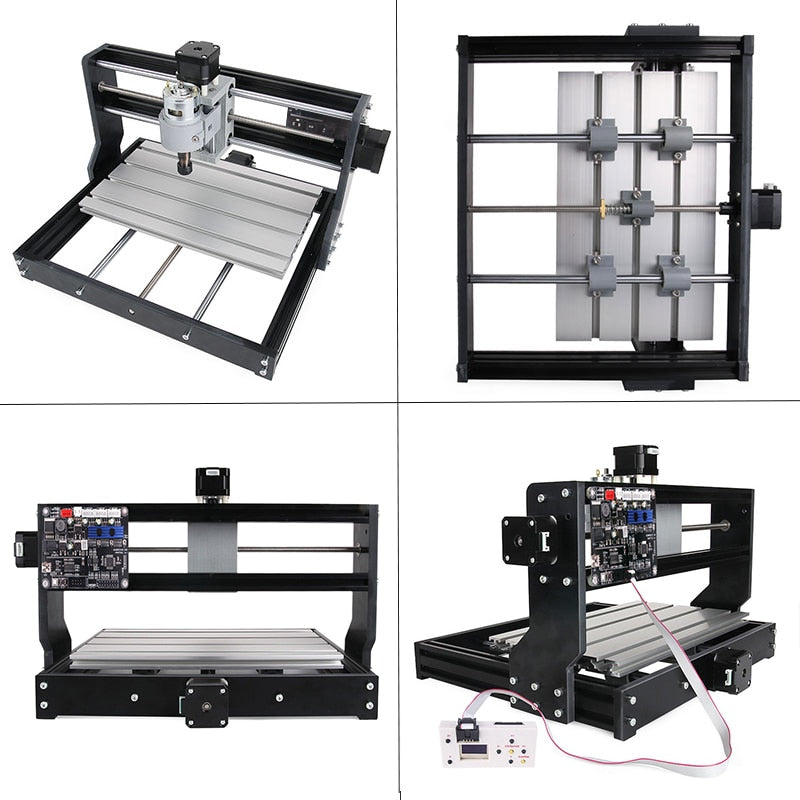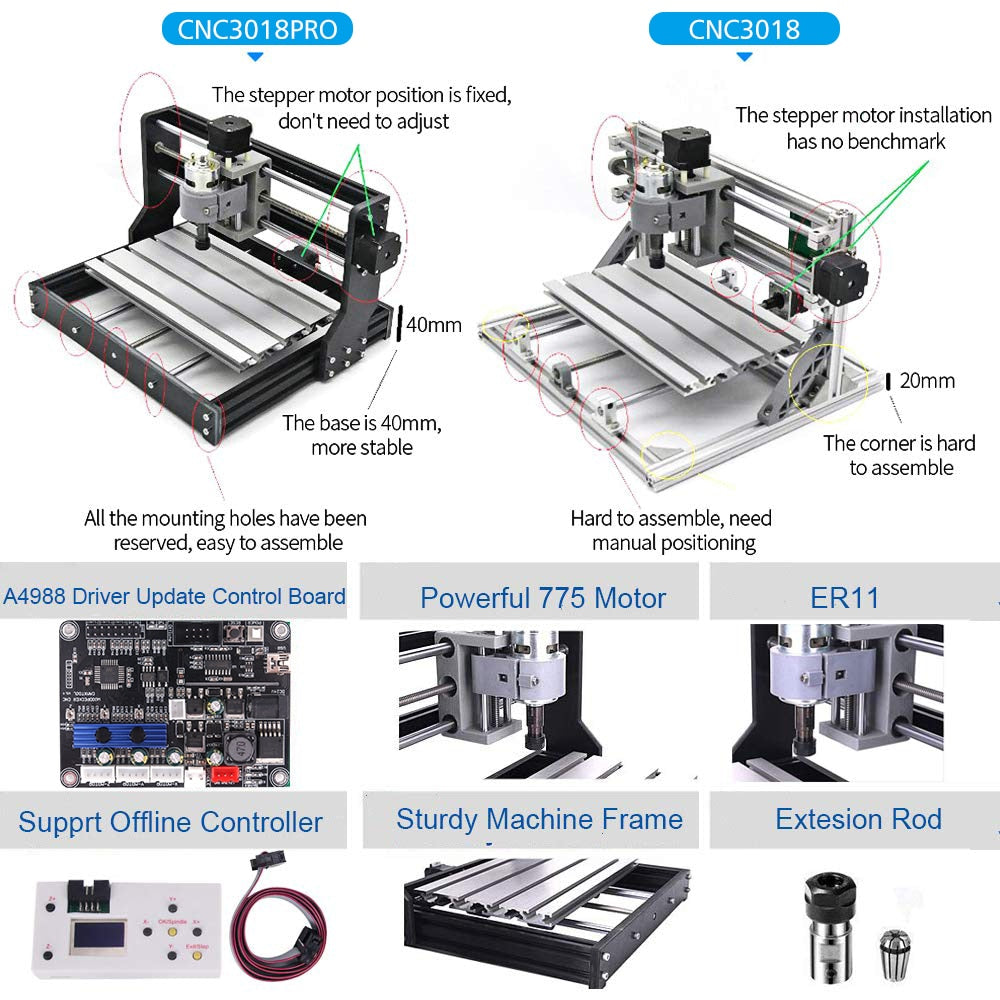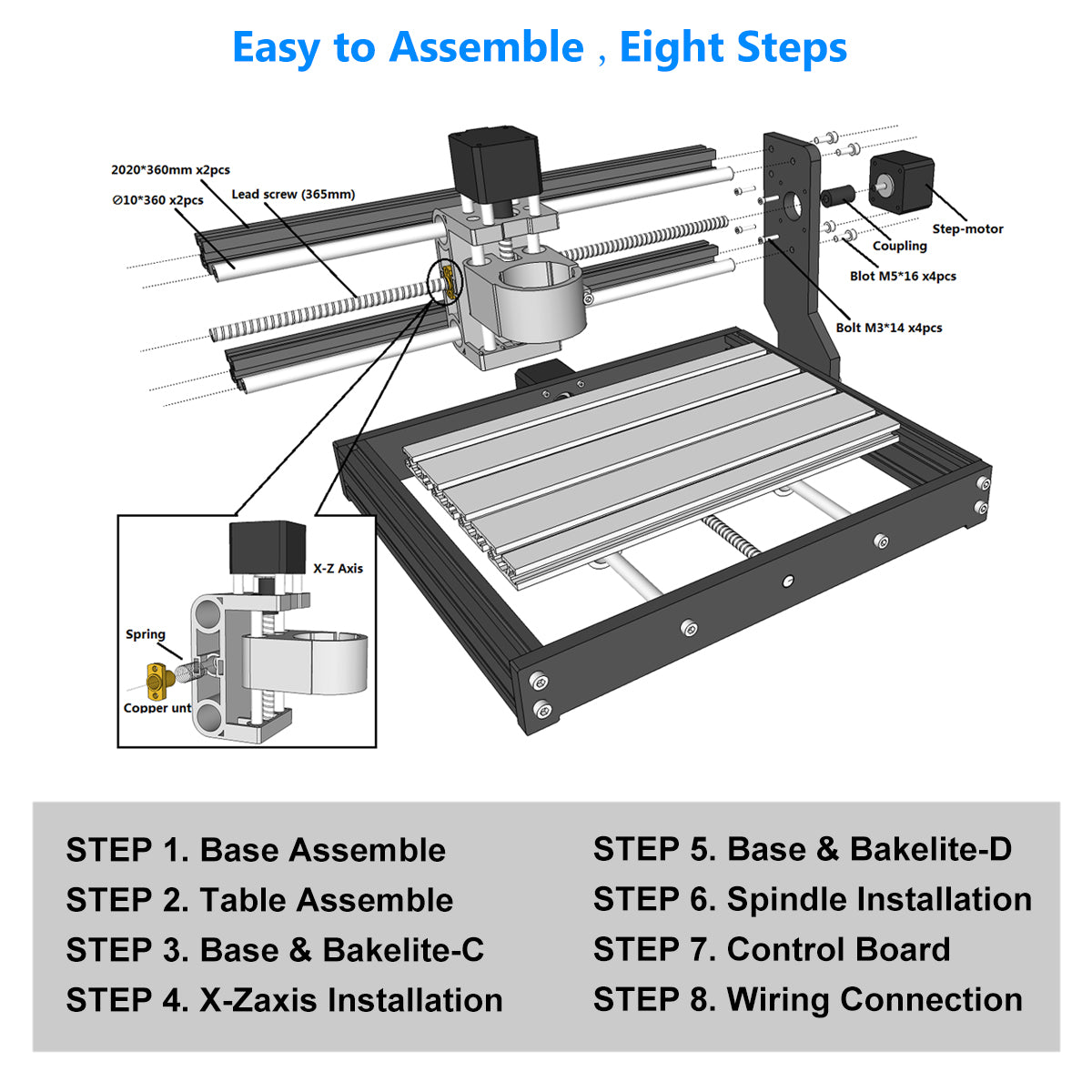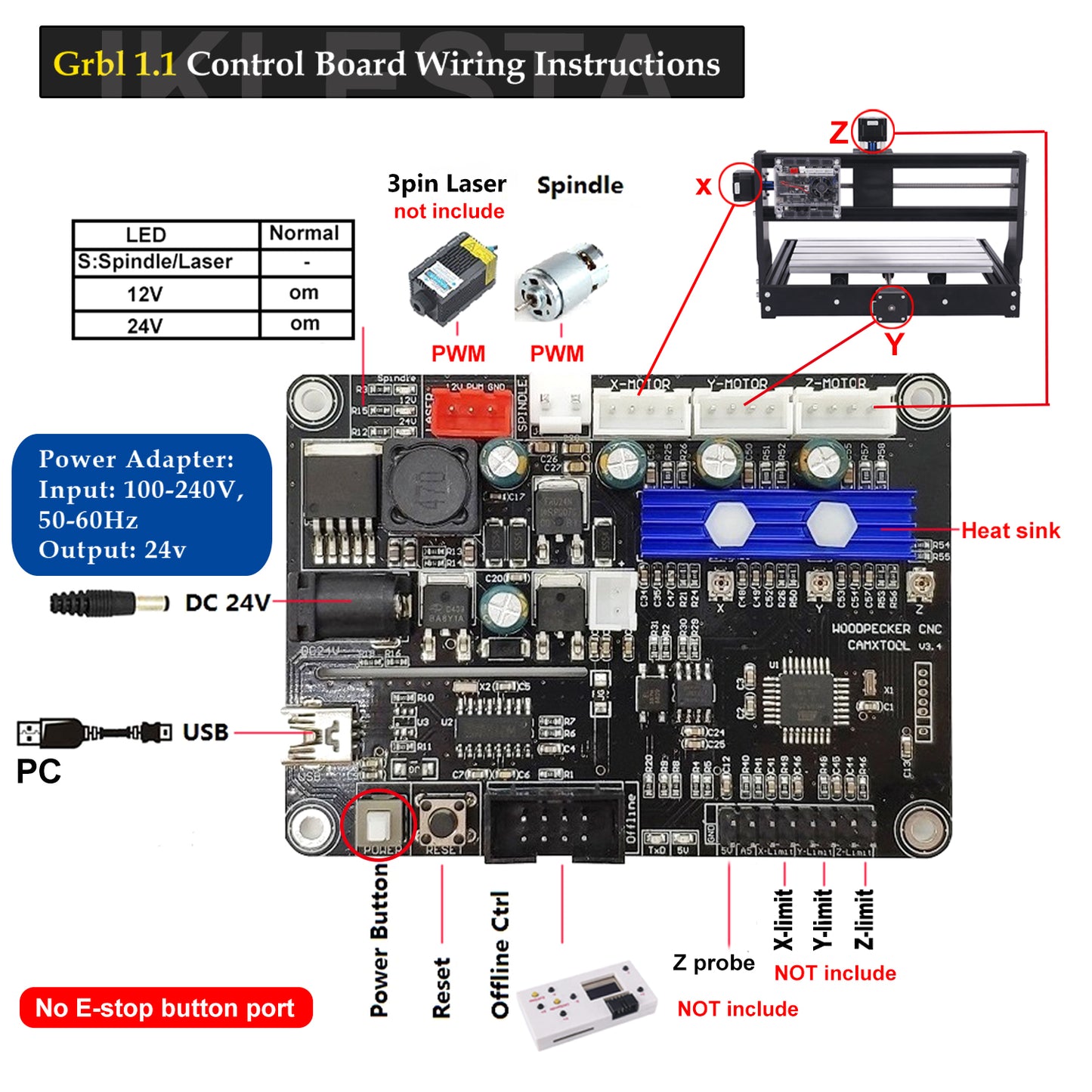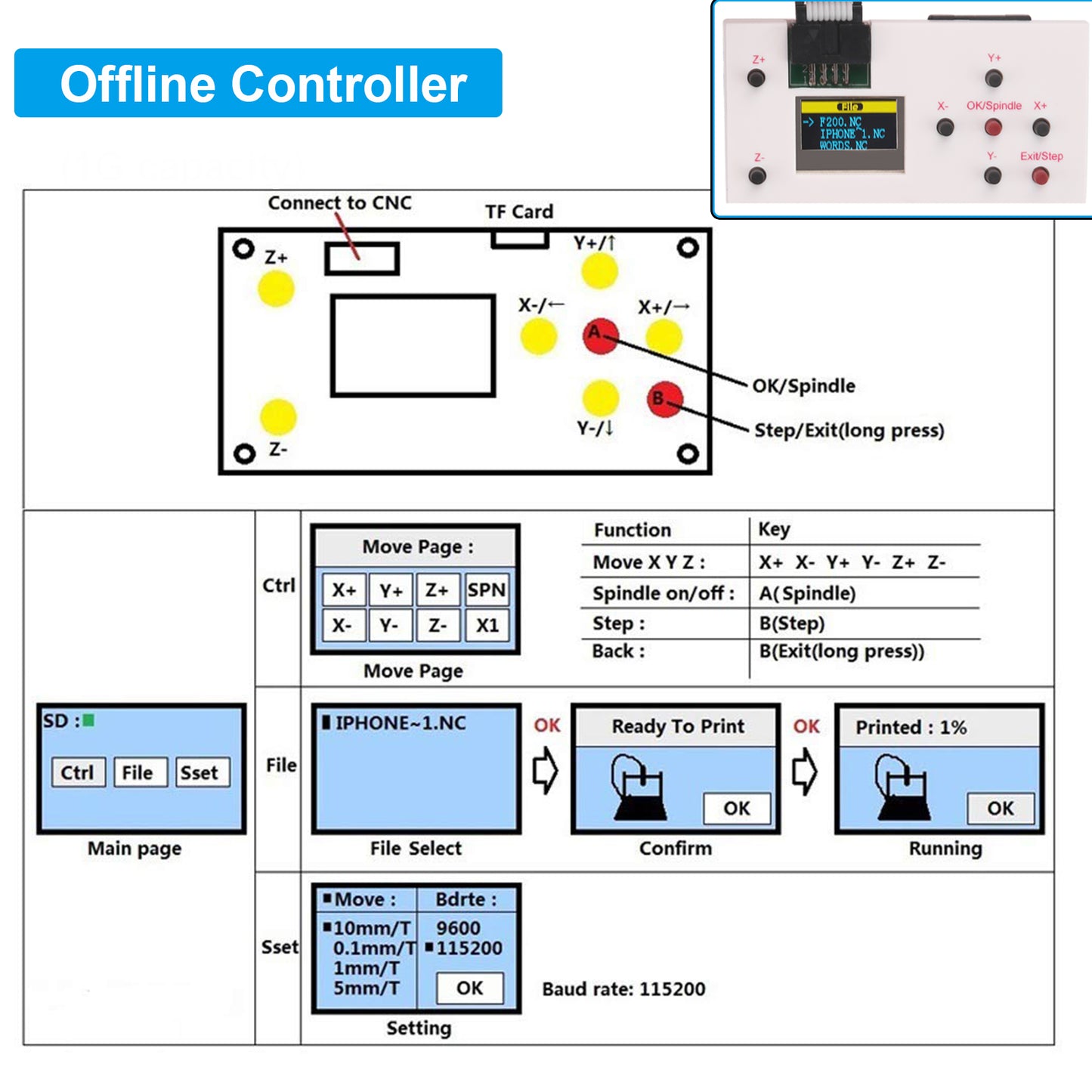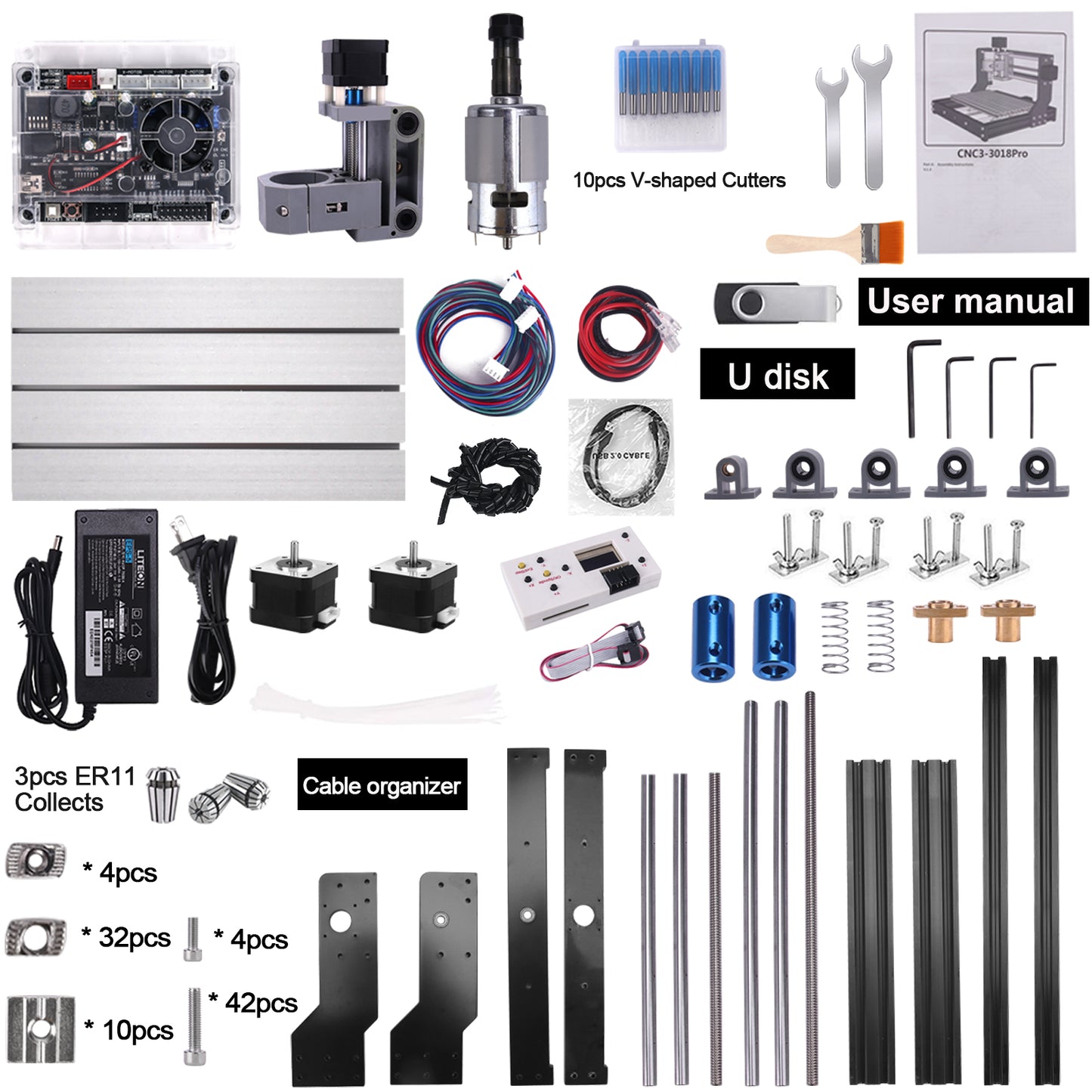 Found in 2011, Iklestar, as a leading and global company in manufacturing and exporting business, has been focused on cross-border export e-commerce, specialized in 3D printers, laser engravers and CNC carvers ,etc. We are always committed to ensuring that you can find the right tools to turn your ideas into reality.
OUR STORY
HIGH-QUALITY
We are dedicated to providing our customers with high-quality machines and tools at reasonale prices.
TECHNICAL SUPPORT
We want our customers to get the most out of everything they buy from us and so we offer technical support if they are experiencing any difficulties.
What Our Customers Say About Us
Great company to work with. Their customer service is awesome. Price is very good, the machine is very good too. Been running mine for a year with no issues. I definitely love this machine!
Matthew Shelton
I am very proud of my two engraving machines. They are easy to assemble and work great. This is just a big thank you to a great company with great products and even better customer service.
Ron Kahler
So far so good. I am very happy with the purchase. Easy assembly. Thanks for some incredibly fast customer service even in these challenging times. Please pass on thanks to the customer service team.
Martin Jone
Customer Reviews
Perfect for beginners
Fun and awesome for beginners who don't want to spend so much while just getting into the CNC hobby. Ain't nobody got $2K~ to spare for something they've never tried before. We did run into an issue of a motor not working, and deduced it to being one of the motor cables being faulty. Contacted the Iklestar website, gave them proof of order and one of their customer service reps shipped us a new one with no charge. Awesome customer support! For building the machine itself, it definitely adds to the fun/DIY factor because you learn how to make it and if something were to go wrong - you can back track on how to fix it. The materials used are solid! As for the software, wish it was a little bit more user friendly, but given the price, it's understandable. All in all would recommend to anyone interested in getting into the world of CNCs! The cuts are accurate and clean (given the right bit and wood of course.) We're both super excited to create more stuff with it!