iklestar™ CNC MDF Spoilboard
Regular price
Sale price
$15.99 USD
Unit price
per
CNC MDF Spoilboard is a high-quality accessory designed to enhance the performance of CNC (Computer Numerical Control) machines. It is an essential component that acts as a sacrificial surface, protecting the primary worktable from damage during the machining process. This spoilboard is specifically crafted to provide a stable and flat surface for precise and accurate cutting, drilling, and carving operations.
Features:
A spoilboard is a disposable workbench mounted above the router's table. It can protect the router table from damage as well as being an expendable surface that can participate in workholding. 
Material: MDF (Medium-Density Fibreboard). MDF is very dense translating into more weight with enhanced strength and durability. Size is 30 x 18 x 1.2cm (11.8 x 7 x 0.5'')
Compatibility: Perfectly compatible with ALL 3018 series CNC router kit. 

Easy to install the spoilboard with pre-installed threaded holes (6mm) for fixture clamps. Can be used with most bench clamping systems.

Application: Usually used when cutting or carving wooden materials. The MDF spoilboard is used as a base to cut on so that your CNC table is not damaged by the cutting tools. It can ensure the stability of the cutting material, thereby achieving more precise cutting.
Share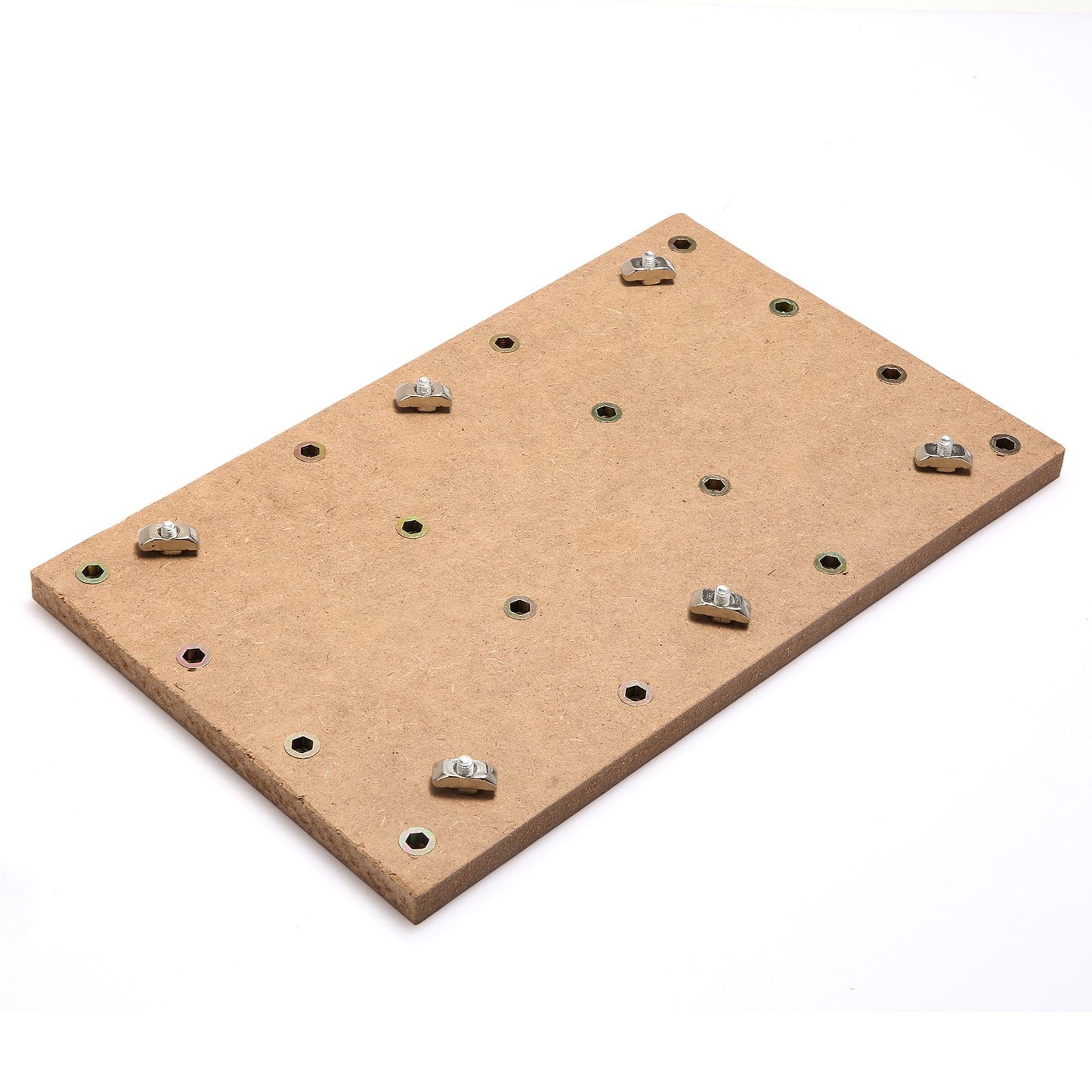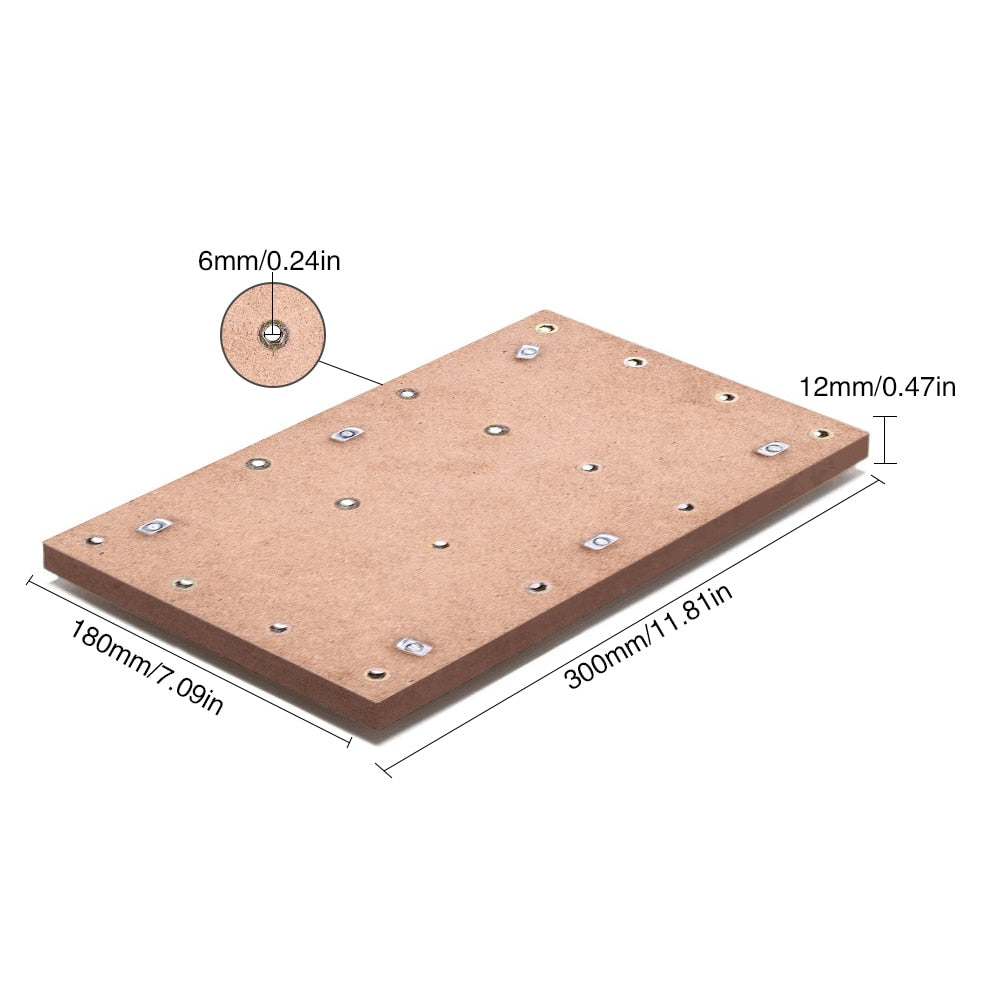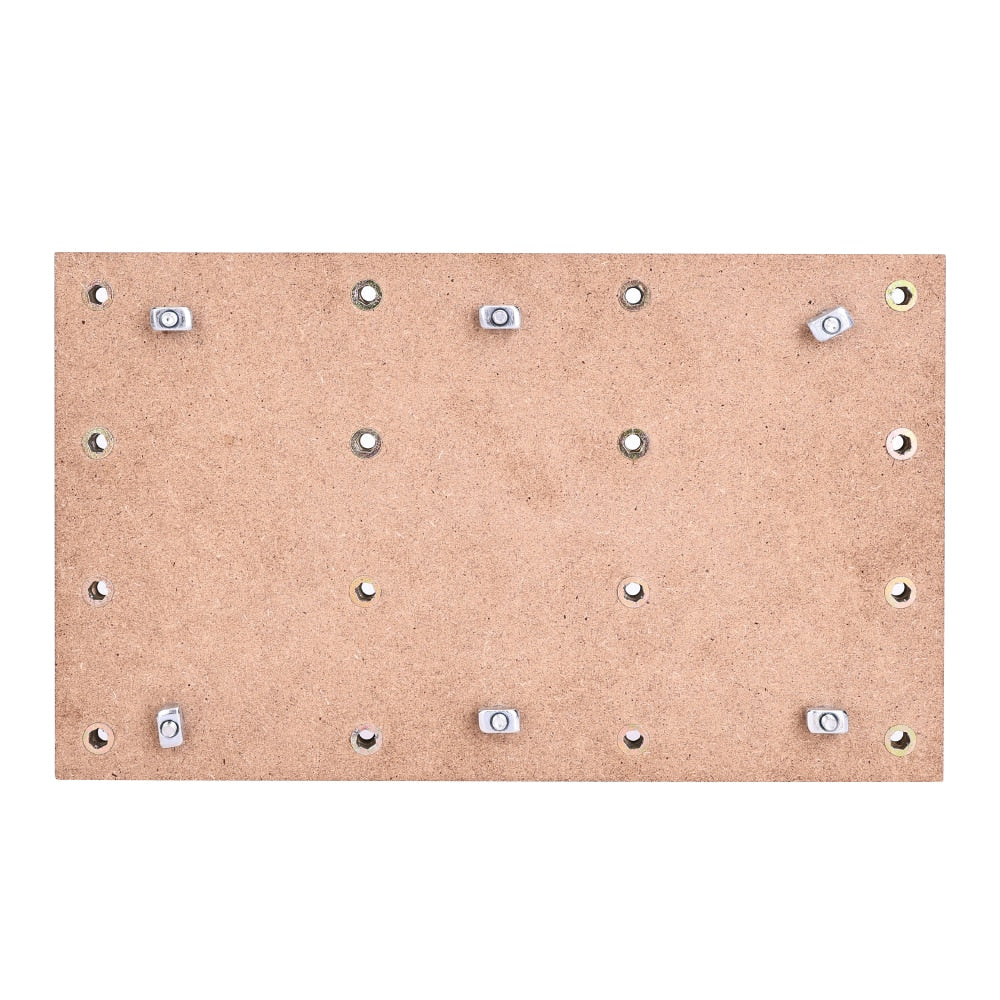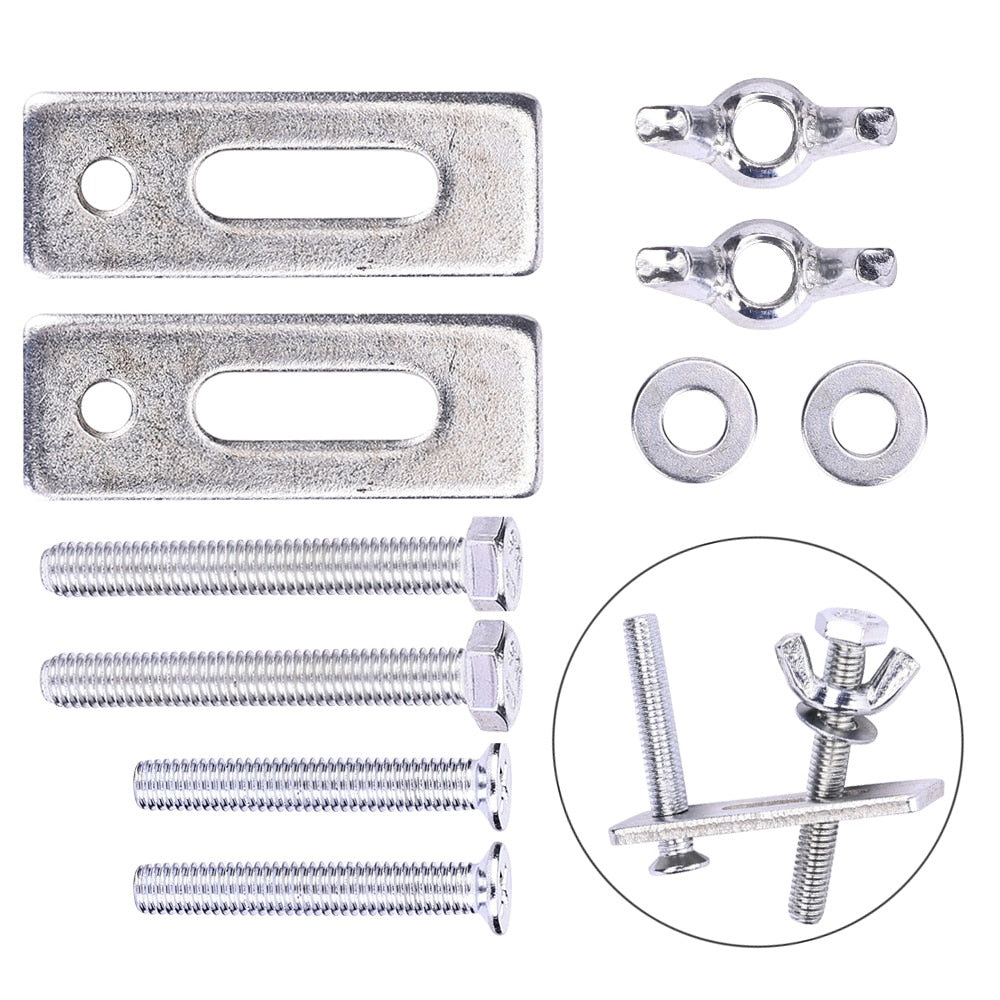 Found in 2011, Iklestar, as a leading and global company in manufacturing and exporting business, has been focused on cross-border export e-commerce, specialized in 3D printers, laser engravers and CNC carvers ,etc. We are always committed to ensuring that you can find the right tools to turn your ideas into reality.
OUR STORY
HIGH-QUALITY
We are dedicated to providing our customers with high-quality machines and tools at reasonale prices.
TECHNICAL SUPPORT
We want our customers to get the most out of everything they buy from us and so we offer technical support if they are experiencing any difficulties.
What Our Customers Say About Us
Great company to work with. Their customer service is awesome. Price is very good, the machine is very good too. Been running mine for a year with no issues. I definitely love this machine!
Matthew Shelton
I am very proud of my two engraving machines. They are easy to assemble and work great. This is just a big thank you to a great company with great products and even better customer service.
Ron Kahler
So far so good. I am very happy with the purchase. Easy assembly. Thanks for some incredibly fast customer service even in these challenging times. Please pass on thanks to the customer service team.
Martin Jone