iklestar™ 10pcs PCB Milling Cutter End Mill Set
Regular price
Sale price
$17.91 USD
Unit price
per
Premium 10pcs PCB Milling Cutter End Mill Set, the ultimate solution for precise and efficient PCB fabrication. This set of high-quality milling cutters is designed to meet the demanding needs of professional PCB manufacturers, hobbyists, and electronic enthusiasts. allowing you to create intricate circuit board designs with ease. Each cutter is expertly engineered from durable tungsten carbide, ensuring exceptional performance and longevity.
Features:
PRECISION MACHINING: Precision and accuracy in your PCB fabrication with our milling cutters
VERSATILE FUNCTIONALITY: Perfect for creating intricate circuit board designs and patterns
DURABLE MATERIAL: Premium tungsten carbide for long-lasting performance and resistance to wear.
EFFICIENT CUTTING: Smooth and efficient cutting with sharp edges and optimal chip removal
OPTIMIZED DESIGN: The flutes are designed to minimize friction and heat generation for superior cutting performance
EASY TO USE: The shank is compatible with most CNC machines and routers, making it convenient for both professionals and hobbyists.
MULTIPLE APPLICATIONS: Ideal for PCB manufacturing, electronics prototyping, model making, and more.
Specification:
Material: Cemented Carbide

Shank Diameter: 3.175mm(1/8inch)

Length: 38mm

Edge radius: 

1mm*2 + 1.5mm*2 + 2mm*2 + 2.5mm*2 + 3mm*2
Share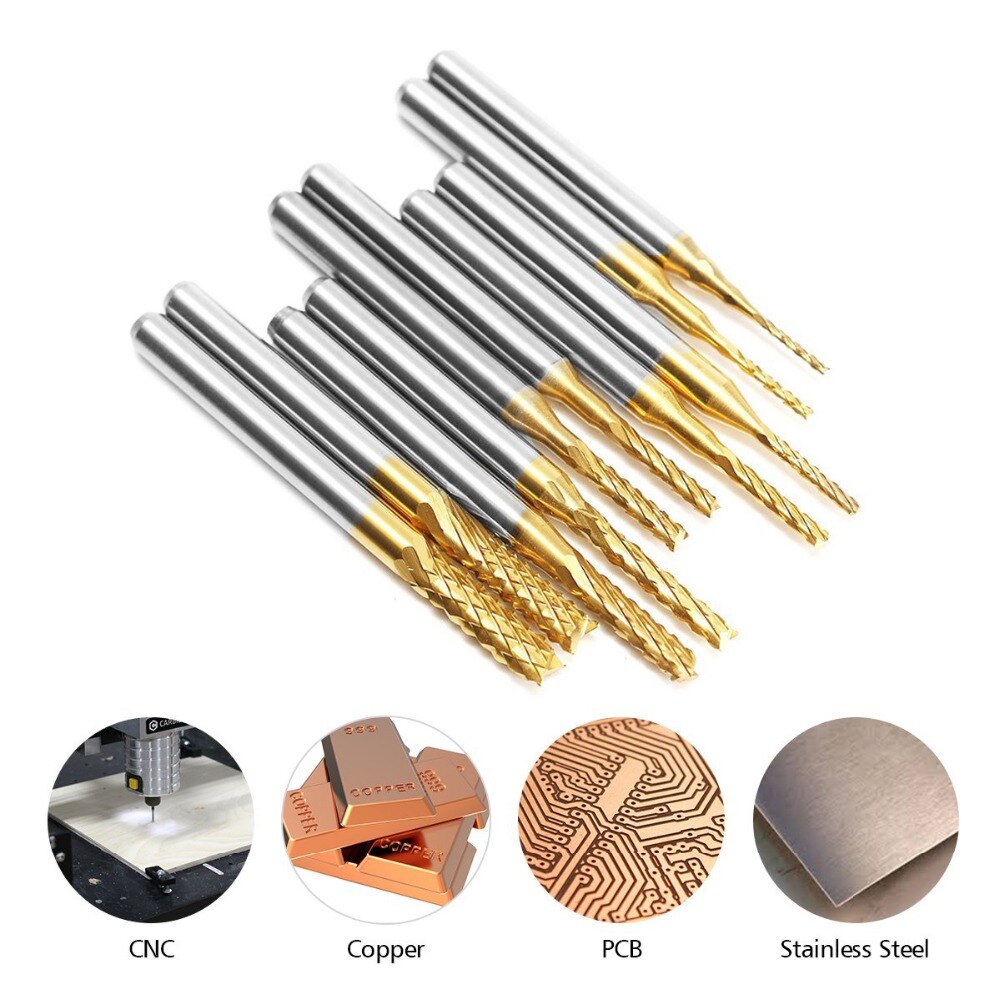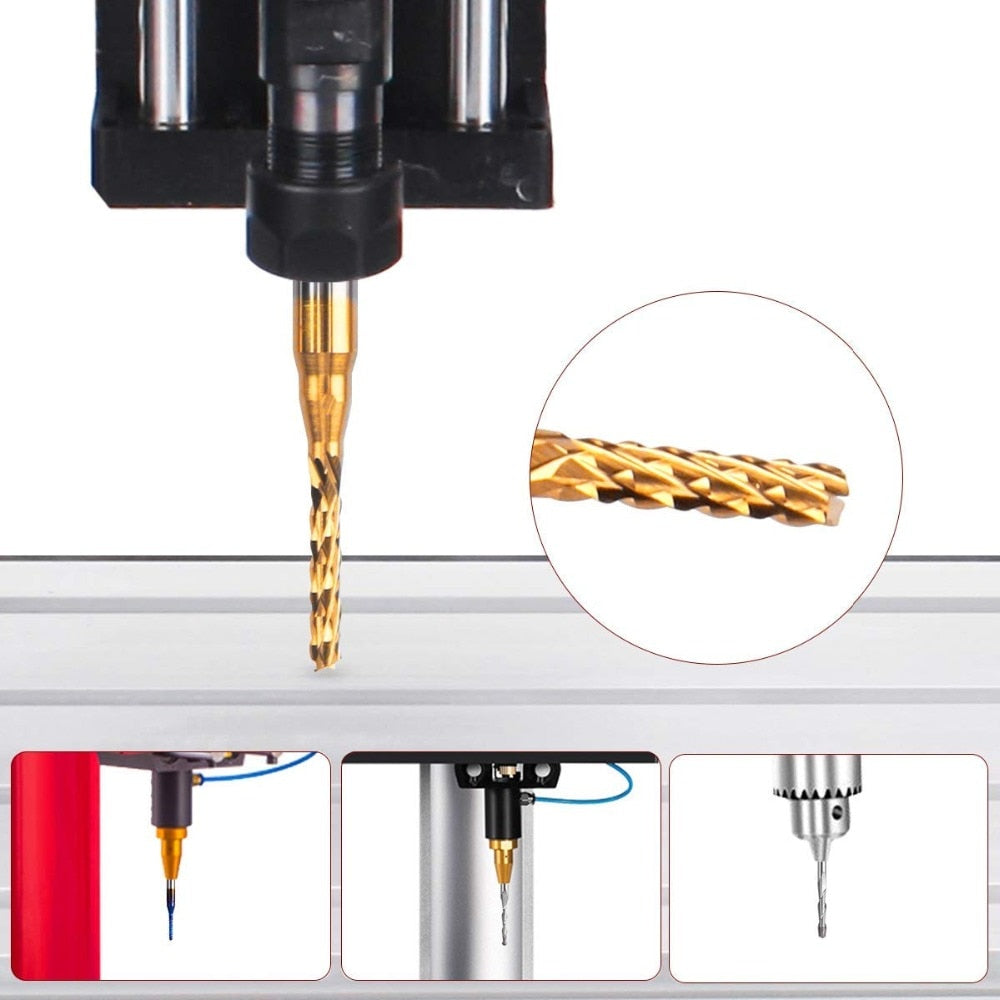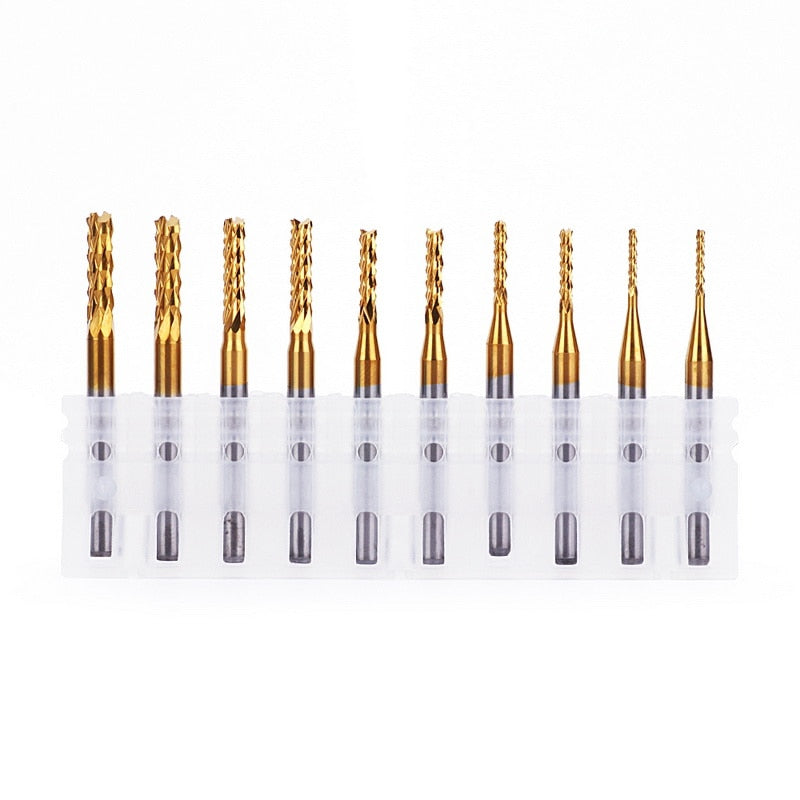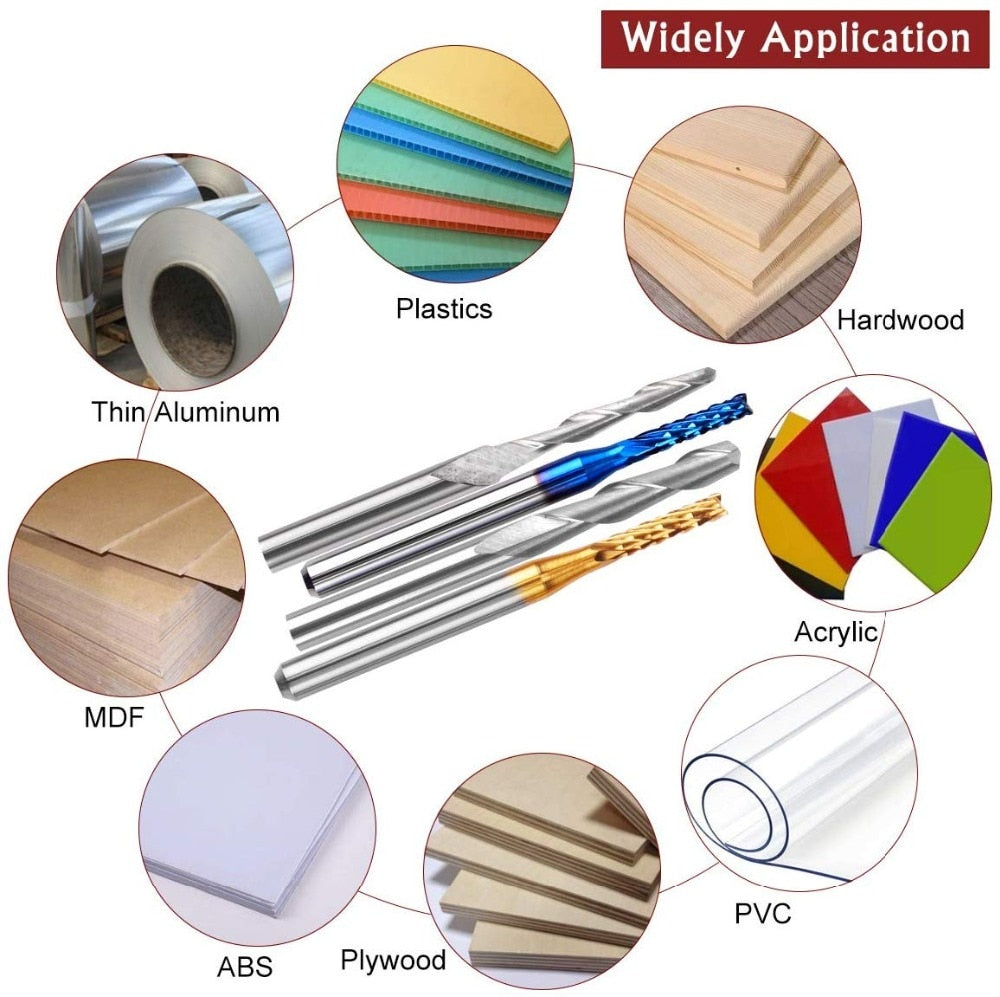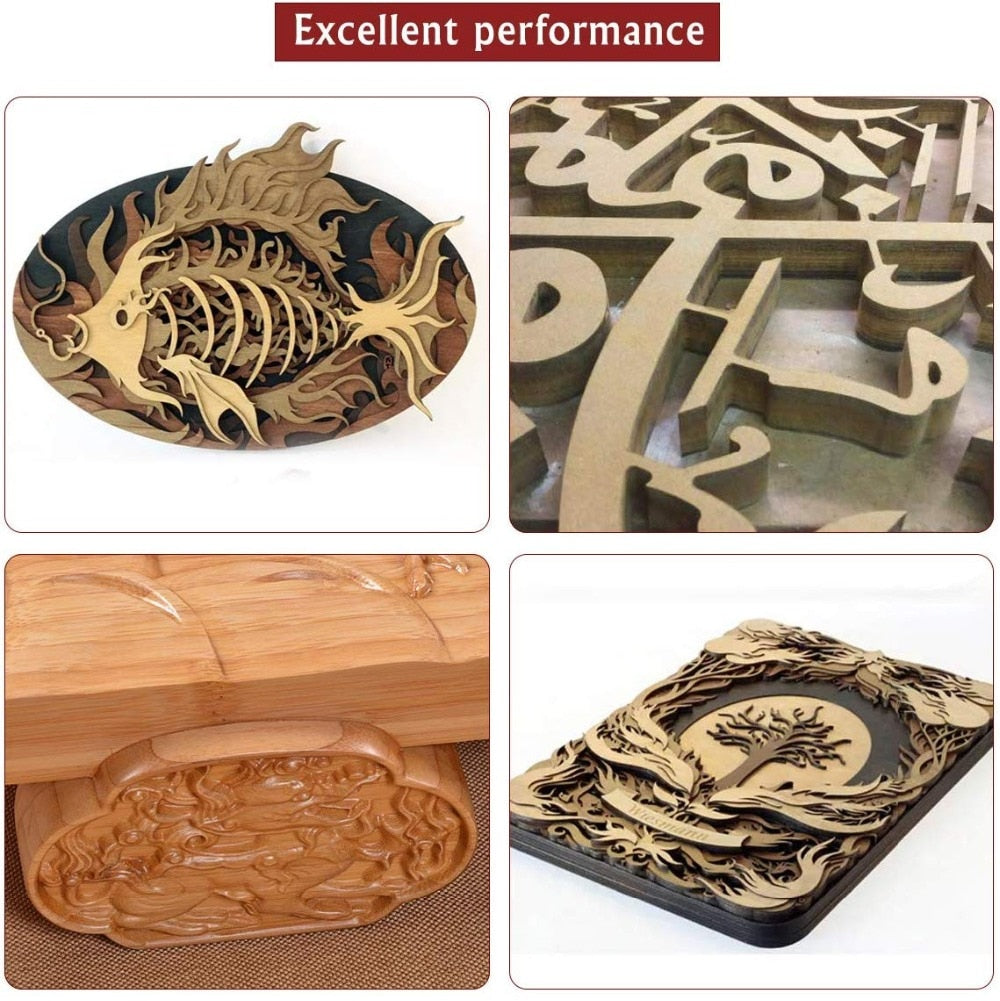 Found in 2011, Iklestar, as a leading and global company in manufacturing and exporting business, has been focused on cross-border export e-commerce, specialized in 3D printers, laser engravers and CNC carvers ,etc. We are always committed to ensuring that you can find the right tools to turn your ideas into reality.
OUR STORY
HIGH-QUALITY
We are dedicated to providing our customers with high-quality machines and tools at reasonale prices.
TECHNICAL SUPPORT
We want our customers to get the most out of everything they buy from us and so we offer technical support if they are experiencing any difficulties.
What Our Customers Say About Us
Great company to work with. Their customer service is awesome. Price is very good, the machine is very good too. Been running mine for a year with no issues. I definitely love this machine!
Matthew Shelton
I am very proud of my two engraving machines. They are easy to assemble and work great. This is just a big thank you to a great company with great products and even better customer service.
Ron Kahler
So far so good. I am very happy with the purchase. Easy assembly. Thanks for some incredibly fast customer service even in these challenging times. Please pass on thanks to the customer service team.
Martin Jone